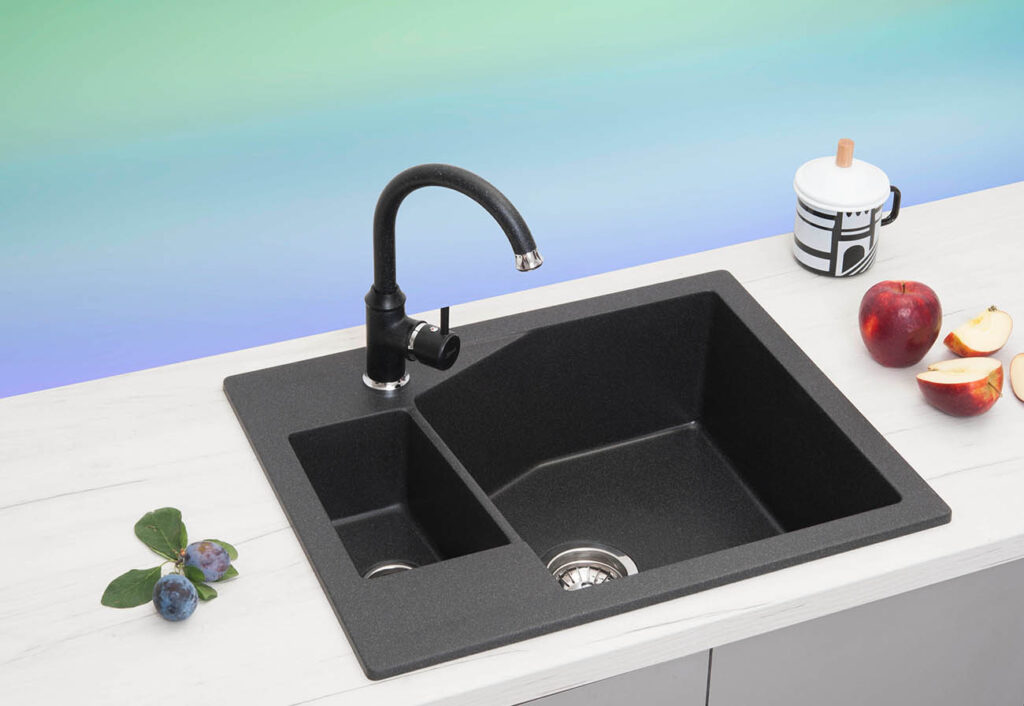 Quality and modern design
xGranit sinks
XGranit sinks are made of composite materials whith quartz, the hardest element of granite, as the main component. That's why these sinks are also known as "granite sinks". Quartz as a natural material makes 80% of the granite sinks. The composite is mixed with high quality resins in a controlled process. The final product has exceptional hardness and resistance with the effect of a natural stone.
Main characteristics of granite sinks:
easy to maintain (see instructions for maintenance of granite sinks)
exceptional durability and strength
appearance of natural stone
scratch resistance
resistance to temperatures up to 280⁰C
does not leave germs and bacteria behind
completely non-porous surface
the color of the sink does not fade and it is resistant to sunlight
Colors
Granite sinks are made in number of shapes and 5 colors, so they can fit perfectly into any interior.