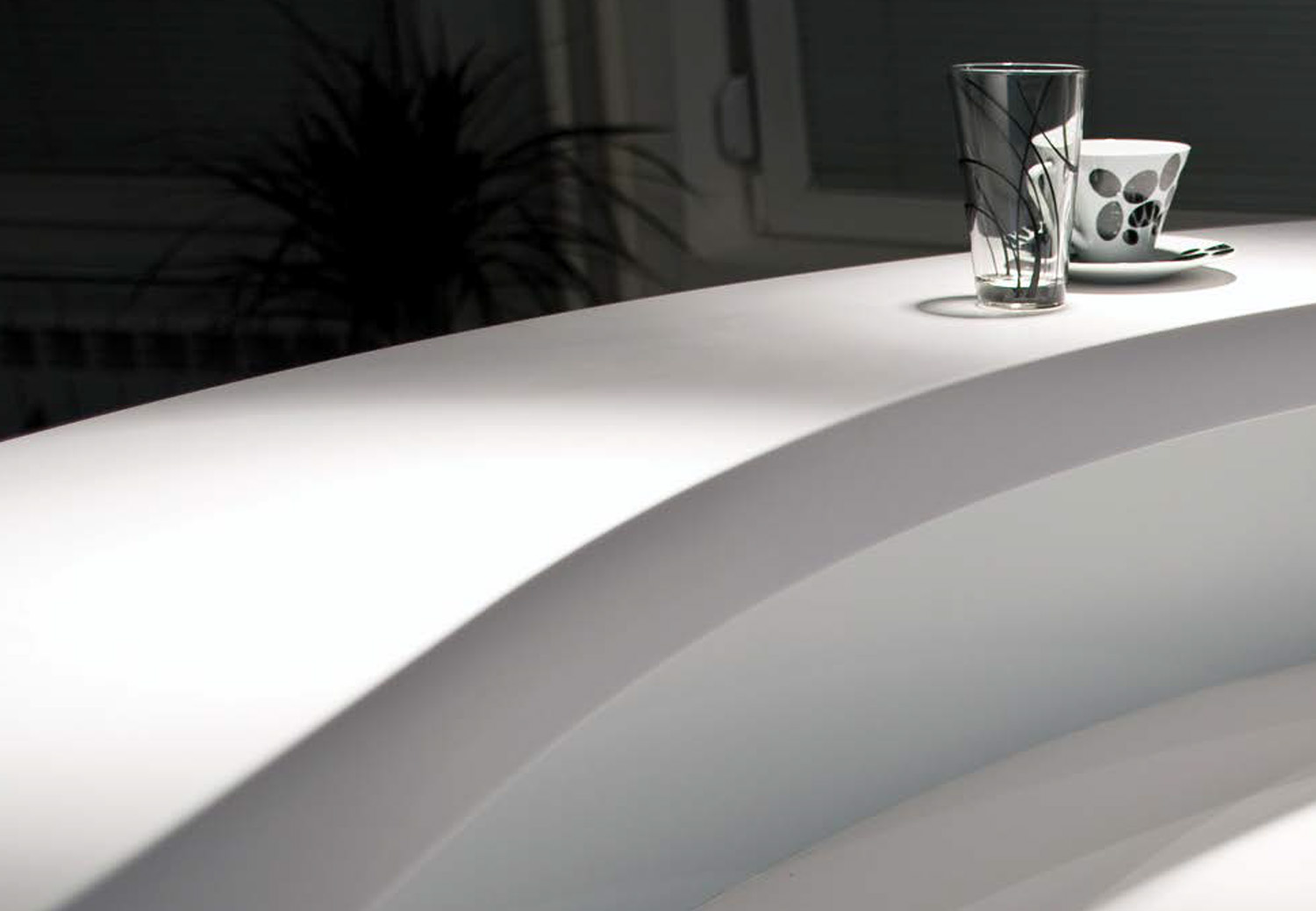 Metalac sinks, water heaters and dishes at the stand in Hall II – level S. Metalac Inko Ltd. is announcing for the first time products made of solid-surface materials intended for furnishing residential and business interiors.
The presentation of Granmatrix, dishes signed by Karim Rashid and water heaters in unusual colors really represented the beauty of change, which was confirmed by the number of visitors throughout the duration of the Furniture Fair.
The constant crowd at stand of Metalac at the 46th Furniture Fair in Belgrade confirmed that the conceptual performance of Life Quality design with Granmatrix, water heaters and dishes designed by Karim Rashid, was a complete success.
Visitors were interested in absolutely everything: characteristics of new products and materials, opportunities for cooperation, fabrication, prices … Talks about Granmatrix were especially intense, which attracted the attention of carpentry workshop owners and kitchen manufacturers, architects, interior designers, bathroom furniture retailers and of course , end consumers. New contacts have been established.
Regarding the opportunities provided by Granmatrix, the synergetic effects obtained by the performance of our first manufacturers ID Interactiv from Belgrade and TMB Diamond from Pancevo were of great benefit.