Due to its attractiveness, flexibility of processing and quality, Solid Surface materials are increasingly used in interior design, especially in public buildings.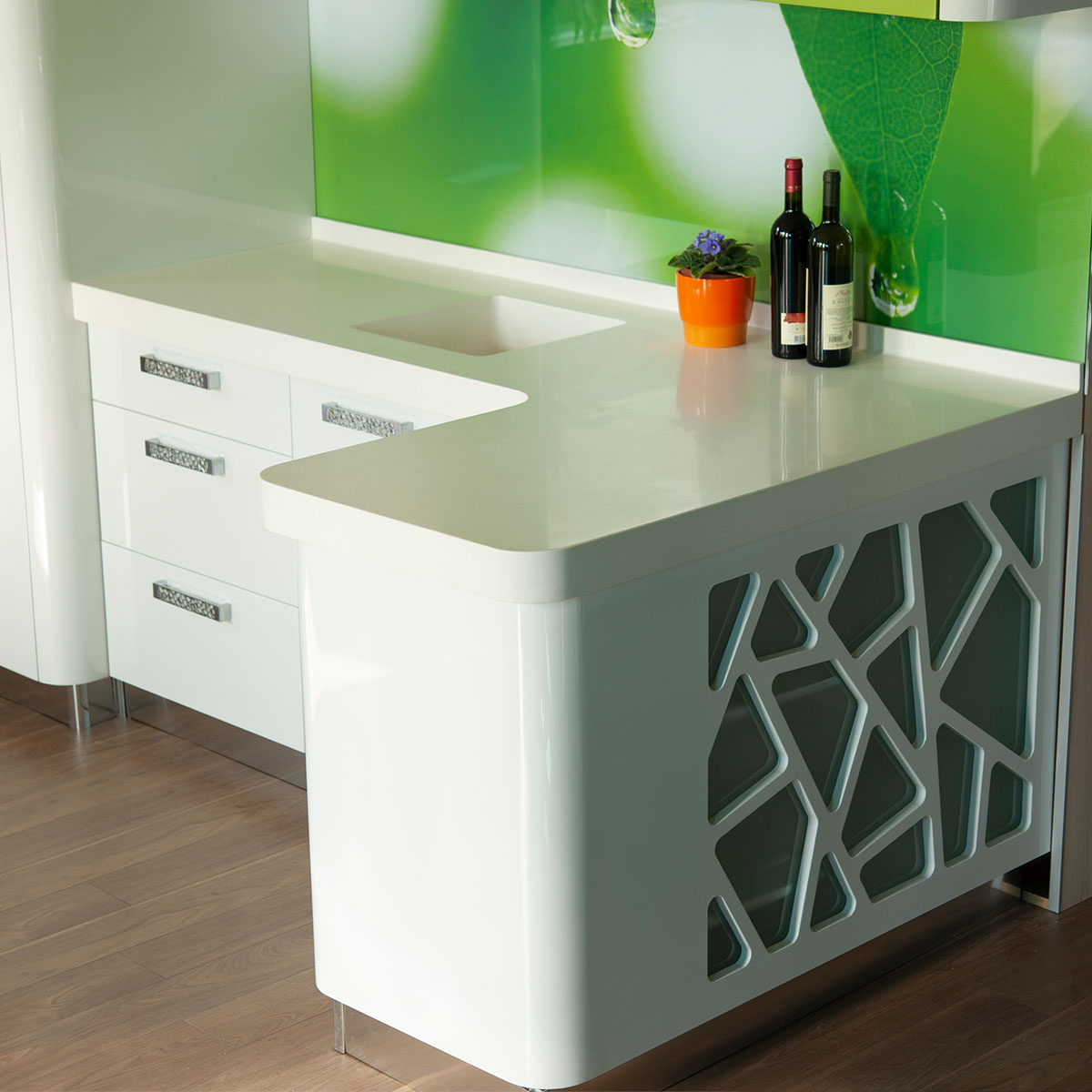 The basic ingredient of Granmatrix is ​​the mineral aluminum trihydroxide, which gives it shape and strength. In this way, a product is obtained that looks like stone, and is processed easily like wood.
The antibacterial non-porous and chemically physically resistant surface makes Granmatix an excellent choice for surfaces that require a high degree of smoothness and unsuitability for bacterial growth. That is why Granmatrix is ​​most present in kitchens, laboratories, healthcare facilities, toilets of large public buildings.
It is easy to clean and maintain and any damage (small scratches, etc.) can be easily repaired, so that the product, regardless of the years of use, looks like new.
Metalac inko from Granmatrix produces panels (of different dimensions and thicknesses) as well as finished products according to interior requirements: sinks, sinks, bathtubs, etc.
Products are made to order, according to customer requirements and specifications, and in cooperation with authorized partners – furniture manufacturers.
In cooperation with designers, architects and interior designers, they successfully apply existing and generate new solutions in the appearance of furniture and equipment from granmatrix.
Part of Metalac Inko Ltd reference lists and photos on projects such as: TC Aviv Park, Sheraton, Marriott can be viewed here.